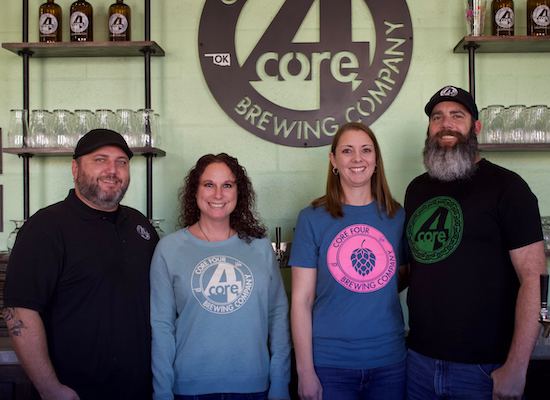 From Garage to Taproom
Home brewer and musician Marty Simon started Core4 in his garage. While hosting band practices in his house, Marty would use his friends — including co-founder Buck Buchanan — as "guinea pigs" for his new creations. Eventually, Marty and his wife Amy partnered with Buck and his wife Jill to take his garage hobby to the next level. The rest is history!
Core4 Brewing Company is a 3.5 BBL micro-brewery that is passionate about creativity, education and building relationships. We support local music, art and the people that make our community unique.
Through fundraising initiatives, we are committed to helping out our local community. Each month we pick a different local non-profit and raise money through beer sales, silent auctions, raffles and other activities.